Bachelor of Health Science (Acupuncture)
Advanced Diploma Health Science (Acupuncture)
National Diploma Acupuncture (NZ)
Certificate in Advanced Clinical Strategies/ Master Kiiko Matsumoto
Certificate in Master Nagano's Diagnostic and Treatment Methods/Sensei Tsuyoshi Shimamura
Certificate Integrated Synergy Therapeutics and Pain Management/Dr Maaaki Nakano
Certificate for Japan Study Tour/Saski, Noda, Miyawaki, Koshiishi, Matsumoto
Certificate in Japanese Acupuncture and Manaka Protocols
Certificate in Advanced Constitutional Facial Acupuncture
Certificate in Neuropuncture
Certificate in Chinese Herbal Medicine
Certificate in Auricular Acupuncture
Certificate in QRA Bio Resonance Nutritional Testing
Certificate in The Dorn Method
Certificate in Natural Therapies and Sports Massage
Certificate in IYTA Yoga Studies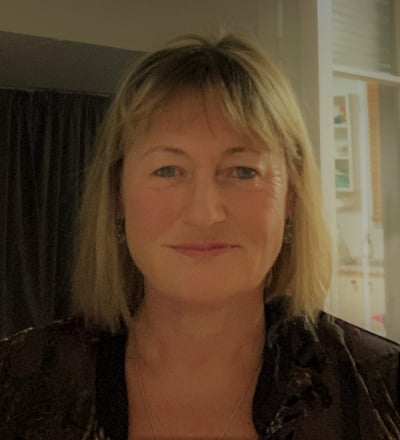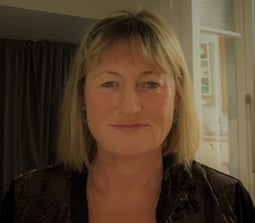 I have been involved in the health profession since 1994, my interest started while traveling in India, Nepal and Tibet, where I studied Ayurvedic Massage. On returning to Cairns, I studied Sports Massage & Natural Therapies, opening a clinic in Cairns, I quickly found many clients problems stemmed from not only the physical but also the emotional and nutritional aspects of their life which inspired me to move to Brisbane to study Traditional Chinese Medicine I complete a 4-year Advanced Diploma in Health Science (Acupuncture) and also Post Graduate studies in Chinese Herbal Medicine in 2001.
I returned to NZ in 2001 and opened In Balance Health, I have treated a diverse range of medical conditions in this busy clinic for the past 21 years and continued to regularly attend a range of Post Graduate seminars and workshops.
During this time, I was introduced to Master Nagano's style of Japanese Acupuncture, despite being blind he used his extraordinary palpation and pulse diagnosis skills to develop unique and ingenious acupuncture protocols for all types of conditions. He also became a mentor to two of the most important Japanese acupuncture teachers of our time:
Master Acupuncturist Kiiko Matsumoto
and Tsuyoshi Shimamura. Master Nagano passed away in 2003.
My first seminar with Kiiko Matsumoto was in 2011, my education in "Kiikos Clinical Strategies" is ongoing, regularly attending seminars, workshops and webinars with Sensi Matsumoto, or her protégée
Monika Kobylecka,
held in New Zealand, Australia, Japan, and Hawaii.
In 2019 I completed a 4-year Legacy of Master Nagano's training program under Sensei Tsuyoshi Shimamura, who was a live in apprentice to Master Nagano in his final years.
My Acupuncture treatments focus on the Nagano Lineage, I am honored to have had the opportunity to study with these masters, expanding my knowledge and developing tools to diagnose and treat individually and specific to health issues, thus providing a superior clinical outcome for my clients. I aim at facilitating people to become aware of the importance of restoring and maintaining their overall health and wellbeing.
"Viewing a demonstration is one thing; doing the treatment is another. I will train you until your hands can understand fluently what I teach."​
Tsuyoshi Shimamura